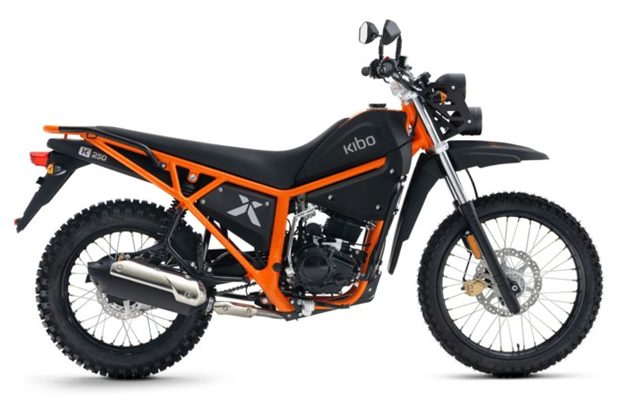 During this trip you will ride a Kibo 250 motorcycle.

Gorilla Trekking
An opportunity to visit the mountain gorillas is included in the tour. Because of the high costs associated, this tour is optional. The price for this excursion is adjusted annually by the Uganda Wildlife Authority. The current rate is 750,- USD per person. During the gorilla trekking you visit a gorilla family in a small group of up to eight people. You can then spend an hour with this family. The duration of the trekking depends on the location of the gorillas in the rainforest. You need to give us notice in advance whether or not you take part in this tour. It is not possible to decide on the spot.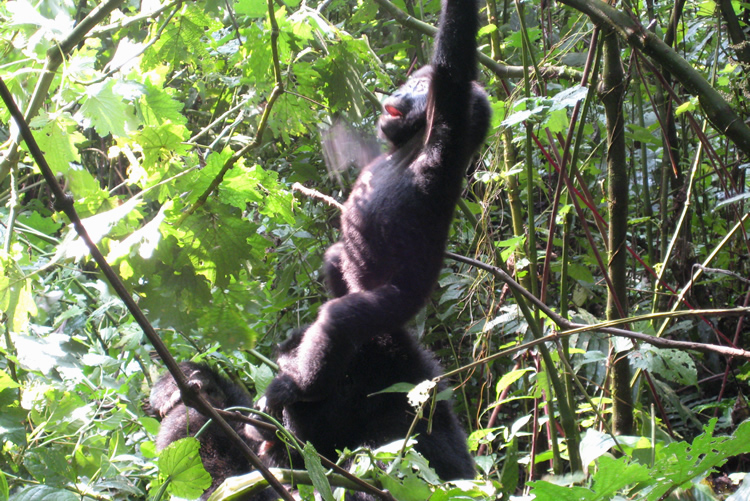 Level of difficulty of the tour
During this trip through Uganda we do not ride at any significant altitude. The roads in the mountainous areas around Bwindi are very bad and can make the tour quite tough. However, these are only a few days.
Accommodation
With a few exceptions your overnight stays on this tour are in comfortable mid-range hotels.
Climate
Uganda has two rainy seasons. In the spring from March to May and in the autumn from October to November. Since Uganda is located right on the equator, the average temperature throughout the year is almost 30 degrees. The average altitude of the country is 1000 meters which reduces the heat in many places a fair bit. Especially at night the temperature can fall considerably.
Off Road
Throughout the country the mountain roads are unpaved. There are really only a few paved roads in existence. These are the major roads that run in all directions from Kampala. Virtually all other roads are unpaved. Due to the lean infrastructure, we do not have much choice of roads. Therefore, we regularly follow the paved roads but turn off regularly onto narrow backroads.
Clothing
Mandatory items are a helmet, motor jacket with protection, gloves, a good strong pair of (motorcycle) trousers with protection or loose knee-armour, and sturdy high (mountain)boots. Also useful are a good pair of sunglasses, lip balm, a sunscreen, a helmet with visor or a good quality pair of glasses that also protects against dust from the unpaved roads.
Motorcycle License
Besides your national motorbike drivers licence, you als need an international driving permit (IDP). Please buy an IDP that is valid for both countries before you leave.
Visa
For most nationalities there is a visa requirement to enter Uganda and Rwanda.. Please check the visa requirements for your own nationality.
More details about the trip and items to bring can be found in the tour's handbook which you will receive approximately one month prior to departure.
Tourdetails

Tourcode:

OER

Category:

Adventure

Group size:

6 - 10

Days:

16

Price:

From $ 3.600,-
Upcoming departure dates

Tourcode

Departure

Status
Routemap