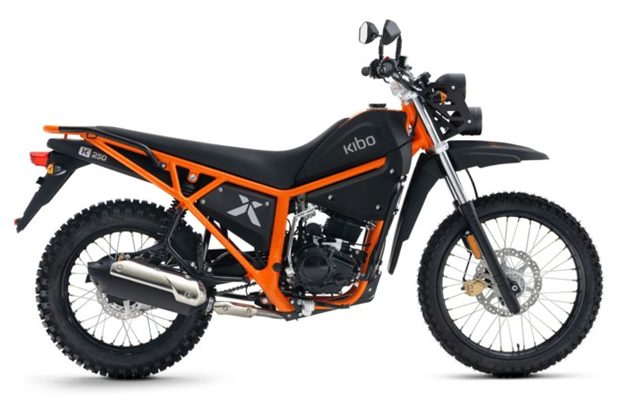 During this trip you ride a Kibo 250cc.

Physical challenges
During this trip we do not ride significant heights. The bad slippery roads (particularly after rain) can make travel heavy. However this is probably only a few days.

Off Road
About 70% of the route is on asphalt roads, which are often of remarkably good quality. For a small part we drive on unpaved roads. The quality of these roads is very different. After rainfall these roads can get very slippery.
Clothing
Mandatory are a helmet, motorcycle jacket with protection, gloves, a good strong pair of (motorcycle) trousers with protection or separate knee armour, and sturdy high (mountain) boots. Furthermore, it is expedient to bring a good pair of sunglasses, lip balm and sunscreen as well as a helmet with visor or a good pair of glasses that also protect against the dust of unpaved roads.
Accommodation
With a few exceptions, during this trip you will stay in comfortable hotels or tented camps.

Climate
Uganda has two rainy seasons. In spring from March to May and from October to November in autumn. Since this trip is around the equator the average temperature throughout the year is 30 degrees.
Insurance
It is possible to buy an insurance for the motorbike. This insurance covers both damage to the motoribike, as well as any damage caused to a third party. This insurance will cost around 110,- USD and can be purchased upon arrival.
Motorcycle License
Besides your national motorbike drivers licence, you als need an international driving permit (IDP). Please buy an IDP before your departure.
Visa
For most nationalities there is a visa requirement to enter. Please check the visa requirements for your own nationality.
More details about the trip and items to bring can be found in the tour's handbook which you will receive approximately one month prior to departure.

Tourdetails

Tourcode:

OEG

Category:

Adventure

Group size:

6 - 12

Days:

10

Price:

From $ 2.700,-
Upcoming departure dates

Tourcode

Departure

Status
Routemap