Iran, the old Persia, is a country of contrasts with a rich culture and fascinating history. Often in the news because of the provocative statements of president Ahmadinejad, and the seemingly perpetual tension with arch-enemy America. During this tour you will discover this fascinating country with many monuments, palaces, colorful bazaars and impressive mosques. When you return home, you will have an entirely different view of the country and of the people.
The journey in 2018, is a pilottrip. This means that the journey has not previously been carried out by us. Also, none of our tour guides knows the route. This can make the trip extra adventurous. But it may be less adventurous.
A journey through Iran is certainly unique. As far as we know Motortrails is the only one in the world that offers a motorcycle trip in Iran on Iranian engines at this moment. If you like to experience this pilot, you might become one of the first motorcyclists on local motorbikes in Iran.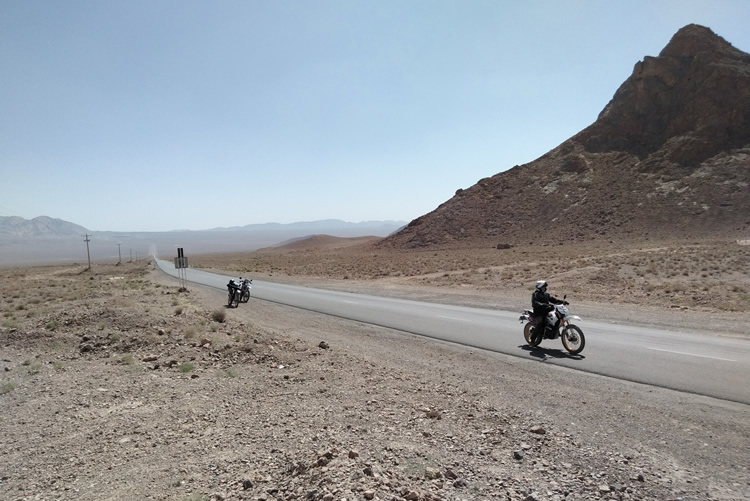 Tourdetails

Tourcode:

IRN

Category:

Adventure

Group size:

8 - 12

Days:

22

Price:

From $ 4.900,-
Upcoming departure dates

Tourcode

Departure

Status
Routemap