On this motorcycle adventure we will drive through the animistic countries Togo and Benin. The voodoo religion originates from this region along the coast.
The landscape varies from dense forests to a coastal route along the Atlantic Ocean. We will learn about daily life in the villages. People live in mud huts and thatched roofs. Further there are many lively markets. We meet different population groups and visit the pole villages of the Tofinu people. We will take a trip through the dubious history with slave trade, colonization and coups in Abemey and Ouida. Finally, we discover beautiful forests with a wide variety of insects and butterflies.
The extremely variable quality of surfacing and paving consists of asphalt, sandy roads and small forest paths. Therefor the support vehicle cannot follow us everywhere and will regularly take a different route.
Some routes can be difficult, for less experienced driver we recommend an off-road training.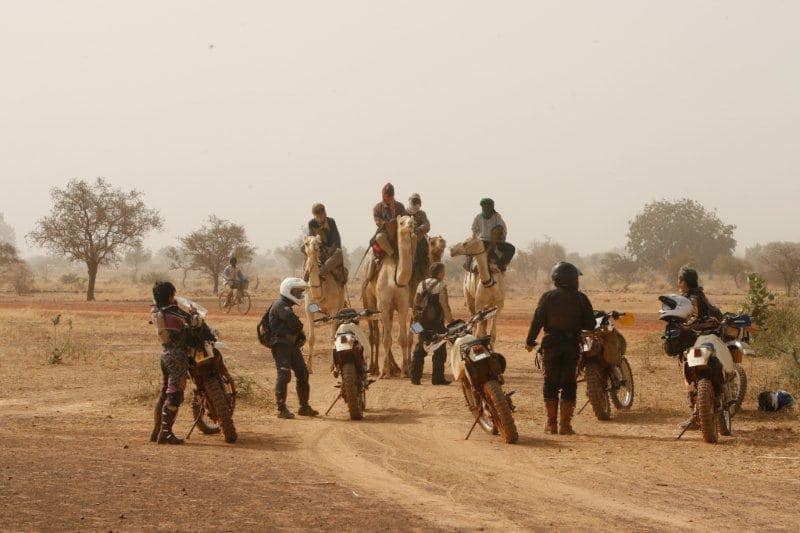 Tourdetails

Tourcode:

TOG

Category:

Adventure

Group size:

4 - 8

Days:

10

Price:

From $ 2.600,-
Upcoming departure dates

Tourcode

Departure

Status
Routemap