For a long time, the Caucasus region has been closed and was an unknown territory. Now the situation has changed, and tourist can enjoy the most beautiful mountain ranges in Europe. In the Caucasus, there is not only the highest mountain of Europe, the Elbrus, but there are many other beautiful and famous mountains, Kazbek, Dombay.
On lightweight Enduro motorcycles, Honda XR 250, we drive to the high mountain villages, and will pass many beautiful places. From the Black Sea to the Caspian sea. The route passes through eight Russian states. We will start in Dagestan, and then we go on to Chechnya (Grozny), North Ossetia, Republic of Inguesjetië, Kabardië, Balkaria, Region of Stavropol, Karatsjai-Tjerkessië, Adjara and finally we end up in Krasnodar, Sochi. .
A journey by motorcycle through, this unknown area so you get to know the unknown and the glorious unspoilt beauty of the North Caucasus. In addition to the variety of people and unspoiled nature, this tour is a unique experience and certainly an adventurous and challenging one. We start with a visit to Sochi, the capital of the winter Olympic games in 2016!
This is a journey with a number of long off-road routes. We recommend to do a basic offroad training before your departure.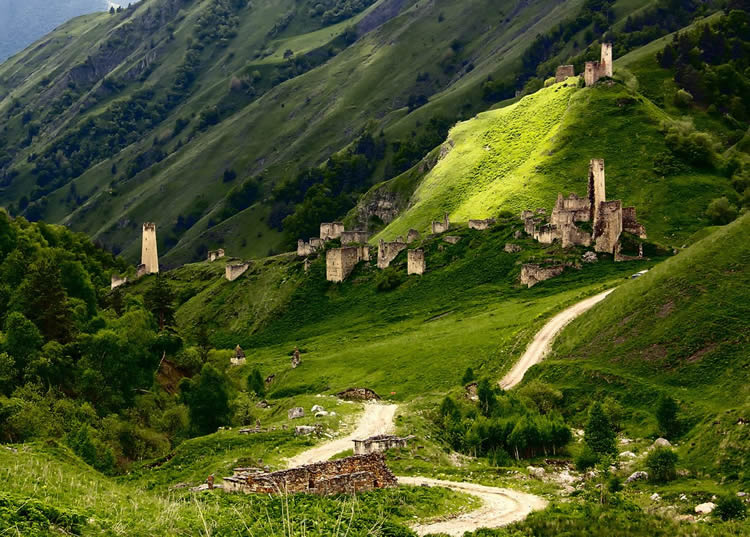 Tourdetails

Tourcode:

RGA

Category:

Adventure

Group size:

4 - 10

Days:

15

Price:

From $ 2.850,-
Upcoming departure dates

Tourcode

Departure

Status
Routemap