Day 1- Amsterdam- Havana
In Havana you are picked up from the airport and dropped of at our hotel. We our first impressions of Cuba on our drive to the city. Tonight we will taste the unique Cuban cuisine, Creole dishes are a mixture of Spanish and African influences. The next two days are free, you can discover Havana at your own pace. However optionally we can organise a tourguide, bustour or organise something else. Please ask us for a quote.
Day 2 - Havana - stay
You are free today. If you have a tourguide you will meet today. We walk and get to know this vibrant beating city and dive into the nightlife. Havana has three parts: old Havana, Vedado and the suburbs. We will start to walk through the historic centre old Havana (La Habana Vieja, Old Havana) is a UNESCO World Heritage Site. Around 1980 important parts of old Havana have been restored to boost tourism. After lunch we will make a bustour and go to Vedado, Plaza de la Revolución and Miramar. Vedado has become the center of commercial activities and nightlife. Especially centro Habana is a shopping area that lies between Vedado and old Havana.
Day 3 - Havana - stay
You are free today, you can discover the city by yourself. Optional: if you like we can organise different excursions like visiting La Vigía (the farm of Ernest Hemingway), Callejón Hamel (afrocuban cultur-projekt), or others.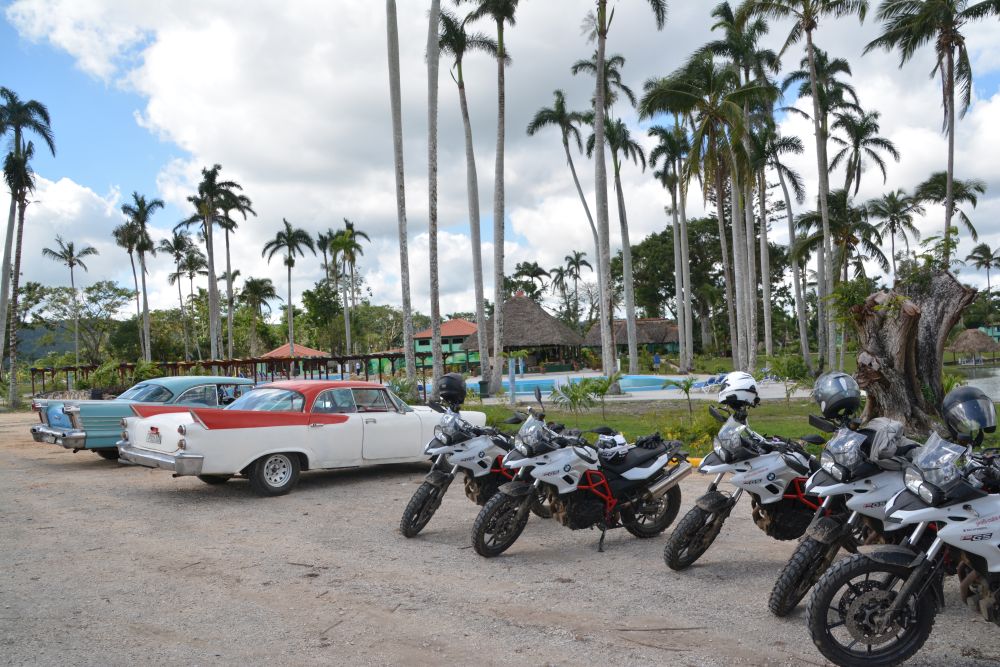 Day 4 - Havana - Holguin
The flight from Havana to Holguin is just over an hour. Holguin has several points of interest. There are small city parks such as Parque Infantil, Parque San Jose, Parque San Isidoro, Parque Marti and park Calixto Garcia. In town you will find the galleries Centro Provincial de Arte and Bayado, a library, the cinema, the theatre Eddy Sunol Marti Cinema, the Provincial Museum La Periquera, a science museum and a historical museum. Holguin Cathedral (Catedral de San Isidro) was built in 1720. From the lookout on the mountain Loma de la Cruz you can see the entire city. You have to climb 450 steps to reach the outlook. On top of the mountain is a large cross. In Holguin brewery Cerveceria Bucanero has been established. The three Cuban Bucanero, Cristal and Mayabe brands, namely beer are brewed here. Along the coast north of Holguin is the popular resort Playa Pesquero (fishermen strand). The province of Holguin consists of a wide variety of landscapes. You will see high mountains, fertile plains and fine sandy beaches. It was in this area, where Christopher Columbus first set foot on land, namely Bariay.
Day 5 - Havana- via Bayama - Sierra Maestra
The first day on the motorbike. We will start driving on asphalt and after a few curves we arrive in Bayamo. Gradually we will drive to the highest mountain range in Cuba the Sierra Maestra. We will enjoy the view on these beautiful mountains. Here lies the desembarco del Granma Parque nacional which is 400 km2. It is next to the park and rich in flora and fauna, especially many orchids. Tonight we sleep in the mountains of Sierra Maestra.
Day 6 - Sierra Maestra - Marea del Portillo
After breakfast we partly drive the same way back. Starting from Bartolome Maso we go to Yara and Manzanillo. We cross Campechuela Medialuna, and finally we will reach the foothills of the western part of the Sierra Maestra. From Seville Arriba we arrive at the coastal town of Punta Piedra, East of Pilon, where we will have a short rest. Tonight we will sleep in Marea del Portillo. Here is a beautiful beach.
Day 7 - Marea del Portillo - Santiago de Cuba
Today we drive along some spectacular roads. Starting from a narrow street we will follow the Caribbean coast for several hours and end in Santiago de Cuba. We will always see the sea, on our left side are the mountains of Sierra Maestra. Due to the many floods the road here is regularly damaged. Often we encounter big rocks on the road. Fortunately, it is easy to dodge these rocks with the motorbike. The rocky coast is interspersed with many small narrow beaches where we can relax and dream away. Today we reach Santiago de Cuba Cuba's second city. Depending on our arrival time we still have time to look around and dive into night life.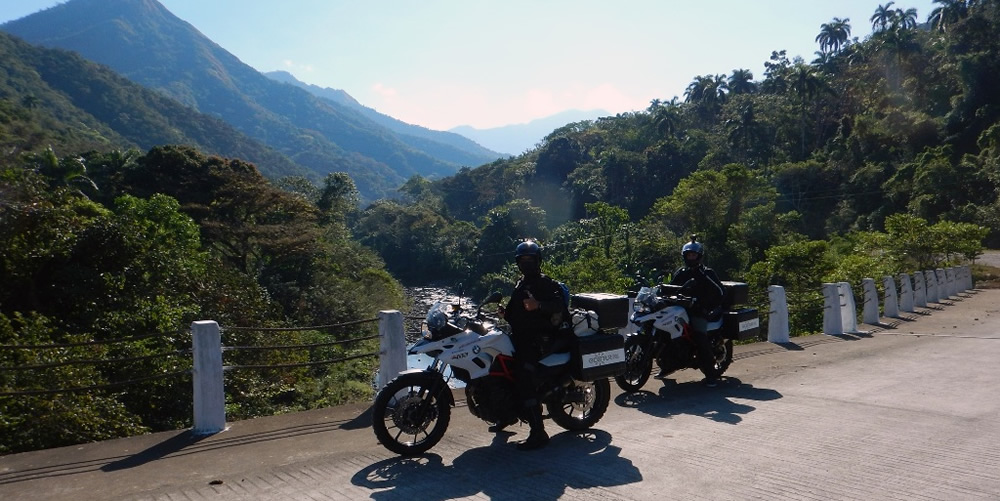 Day 8 - Santiago de Cuba - stay
After breakfast, we drive through the city. Santiago de Cuba is the most atmospheric city of Cuba due to the vibrant African music. In contrast to the capital Santiago is less Americanized. In 1930 the Spanish poet Federico García Lorca compared Santiago de Cuba with ' a harp made of living branches, a Caiman, a tobacco flower '. Apart from the cars and some modern buildings there were not many changes since 1930. Due to the heat and the hills people are forced to live in a slow rhythm. There is a lot of dancing and feasting, especially during the Carnival. Residents of Santiago de Cuba are proud that their city is seen as the ' cradle of Revolution '. Santiago has a few special attractions. Around the Parque Céspedes at any time of the day you will see people from young to old. The square serves as a kind of open air theatre where music plays the leading role. The buildings around this park are of cultural and architectural interest. Ten kilometres outside the city centre is The castle of "El Morro" or San Pedro de la Roca, is on the UNESCO World Heritage site since 1997. It was built to protect the important port of Santiago. Today we will have lunch and drive another way back to the city.
Day 9 - Santiago de Cuba - Baracoa
After breakfast we head towards the North. Because of the American naval base Guantanamo Bay we must follow the same road back. This prison is still in use. Today we drive along the most spectacular roads of Cuba: La Farola. This road is built around 1960 and recalls European mountain passes driving through numerous hairpin bends. La Farola is going from the dry South Baracoa to the tropical and humid North of Sierra Maestra. Historically, Baracao is interesting. We sleep two nights in Baracoa. If you fancy and have time you can climb the table mountain which is 8 km west of the city. This was a sacred place of the Taíno Indians. From here you will have a beautiful view on Baracoa and its surrounding area.
Day 10 - Baracoa - stay
Today you can relax or get to know Baracoa. After breakfast we will explore Yumuri Valley and go to Punta de Maisi. On our journey along the rugged coast we will drive through narrow roads, we will see a lot of palm forest and we will visit several rural villages. It is around one hour drive to Punta de Maisi, the easternmost point of Cuba. According to old stories traditional Cubans fled from here in colonial times after the invasion by the Spanish. The residents have a characteristic face. Further we drive along Rio Toa. This weatland area along the river is surrounded by tropical forest. This is an important ecological area. South of Baracoa is the Boca de Yumuri, you can make a boat trip on the beautiful Yumuri River. Do not leave without havin tasted the famous local snack of Baracoa: cucurucho. This is a mix of coconut, milk, sugar, orange and sometimes a few other ingredients. Cucurucho is easy to eat, because the mix is stuffed onto a horn made of palm leaves. As well we recommend you taste the delicious chocolate that is for sale and homemade bon bons.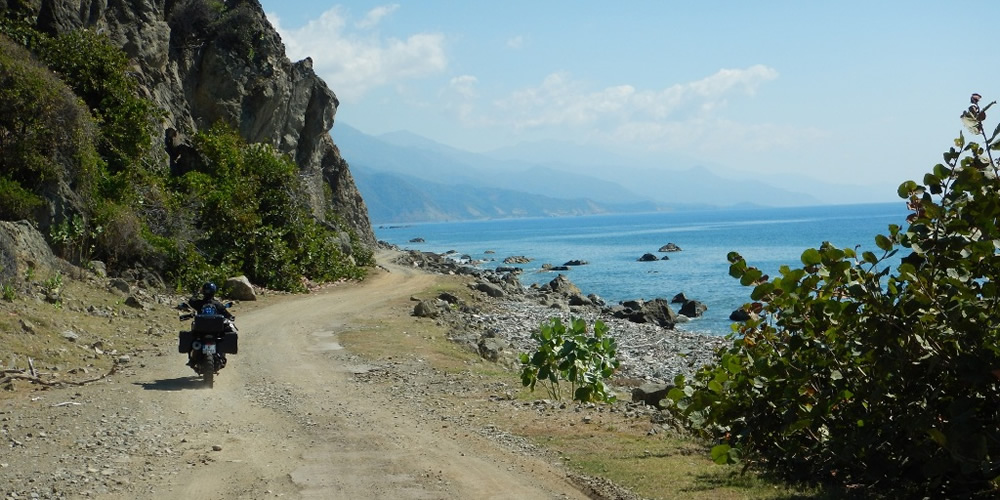 Day 11 - Baracoa - Cayo Saetia
After breakfast we drive around 40 km along the coast on gravel and stone roads. We pause at a simple but beautiful hotel in Playa Maguana. The beach here is great. Then we drive along the a famous natural park Alexander Von Humboldt. It is on the UNESCO World list. We will continue along the coastal town of Moa "the ugly duck" of Eastern Cuba. This nickname is due to the huge air pollution caused by heavy industry and nickel-aluminium mines. The landscape is full of huge craters, the result is a bizarre landscape. Here we are not allowed to make pictures, if they catch you taking pictures, you will get a hefty fine. Then we drive to the peninsula Cayo Saetia. This natural park is 42 square kilometres and is surrounded by beautiful nature, beaches, forests, caves and a rich animal life. We imagine to be far away from civilization.
Day 12 - Cayo Saetia - Holguin
After breakfast we drive towards Holguin. We pause in Banes and Guardalavaca. This is the end of our motor journey. The motorbike are returned. Tomorrow we have time to further explore this city and its surroundings.
Day 13 - Holguin - stay
Holguin is not very touristy. The beautiful surroundings consist mainly of pine trees around Mayari. It is close to the archaeological site of Chorro de Maita. Here are remains of the native Taíno Indians and a Taíno village has been imitated. We recommend a walk to the lookout of Loma de la Cruz. From there you will have a beautiful view of the city. Or you can go relax along the beautiful beach of playa Guardalavaca. This is a coral reef surrounded by forest. Ideal for sunbathing and ajnd for snorkeling.
Day 14 - Holguin - departure
Day 15 - Arrival - Home
Tourdetails

Tourcode:

CUR

Category:

Adventure

Group size:

1 - 10

Days:

15

Price:

From $ 3.300,-
Routemap